My recipe for these indulgent Peanut Butter, Chocolate & Coconut Truffles I came up with this morning by just my looking in my pantry to see what I had on hand. I'm a slave to someone else's sweet tooth in this house sometimes, I don't have the biggest sweet tooth but my partner does. If we don't have something sweet in the house I catch him eating jelly out of the jar with a spoon, yes, true story! This recipe is super easy and perfect to give away as gifts, serve at parties or just to have a couple with your afternoon espresso to make that dull day a perfect one. Oh did I happen to mention that these are vegan? Yes, so even a better reason to eat these and celebrate!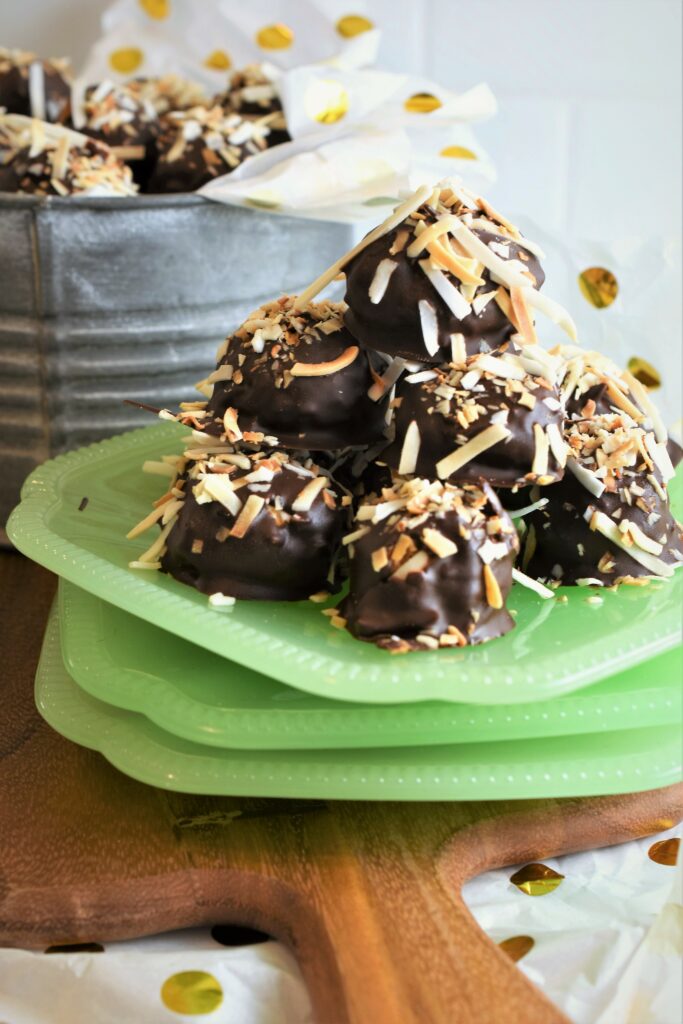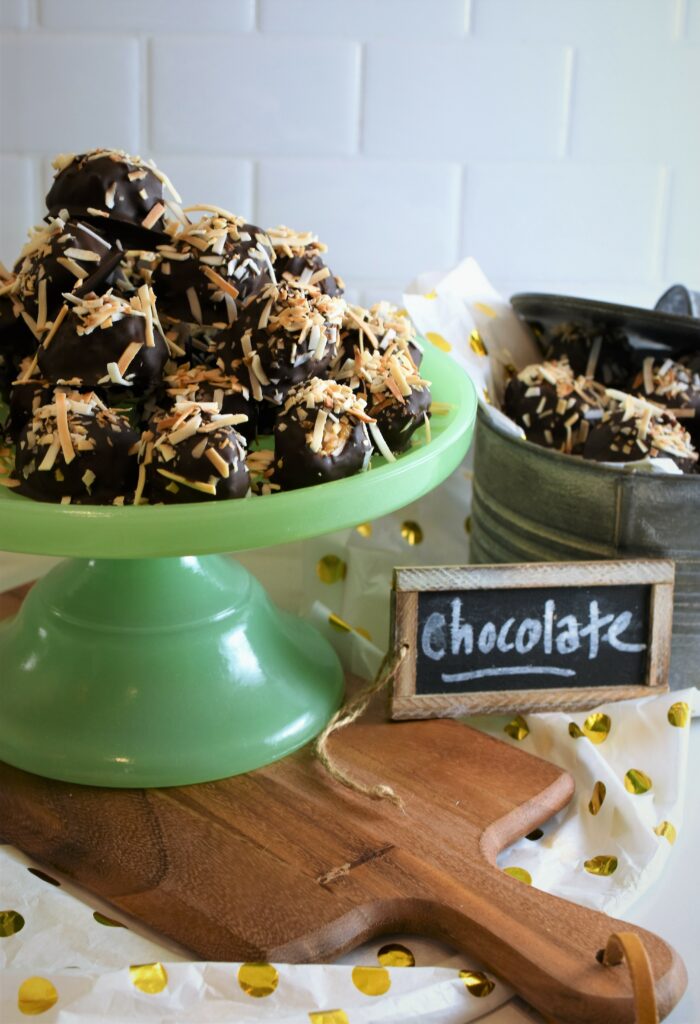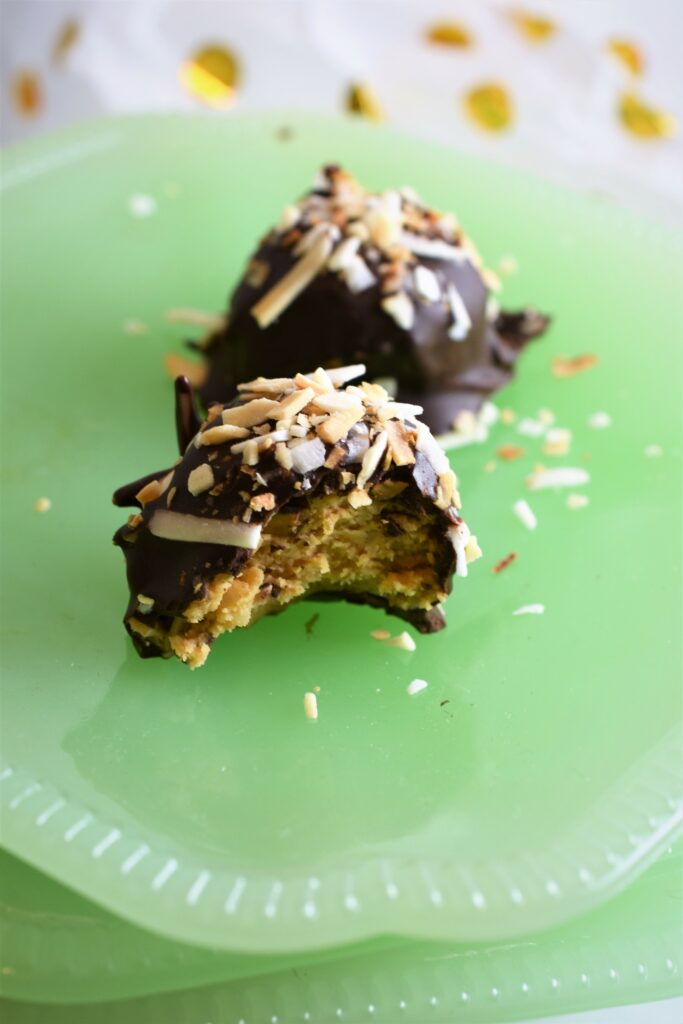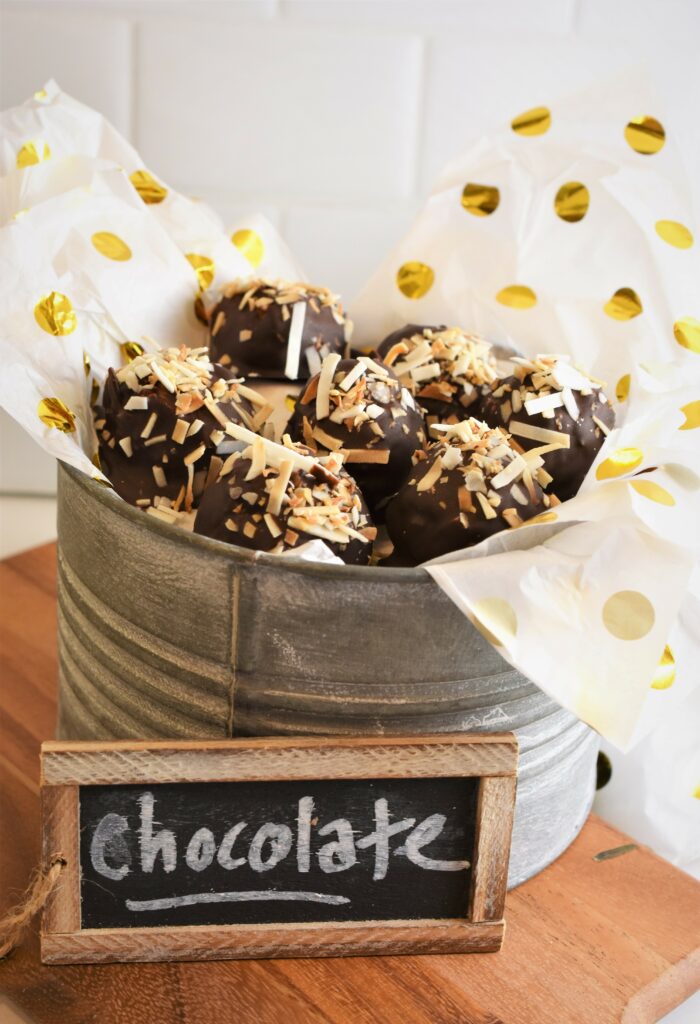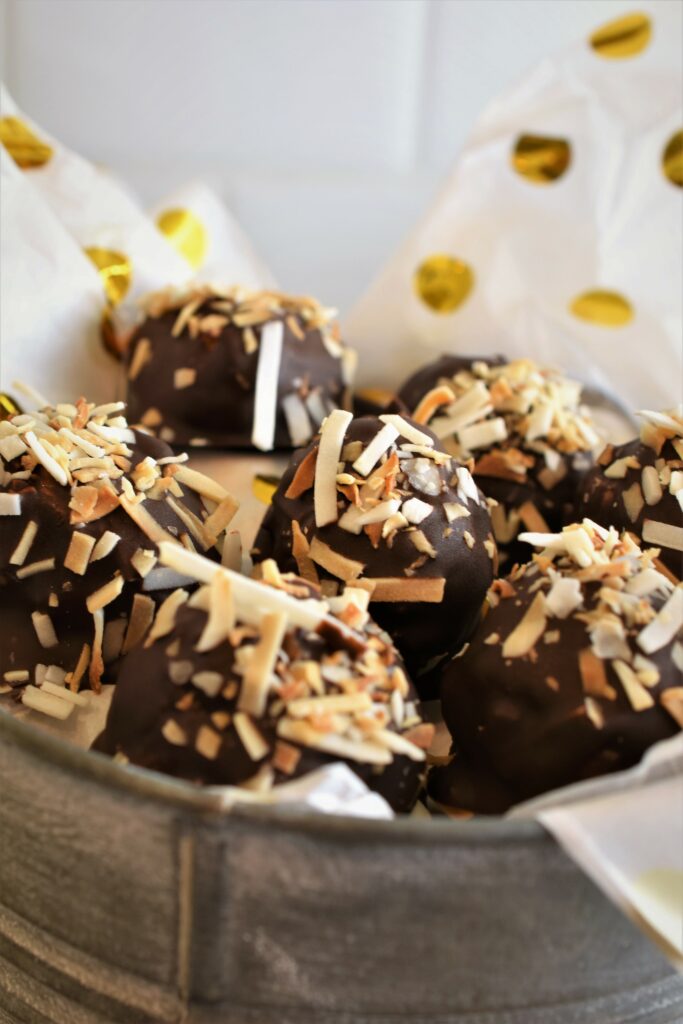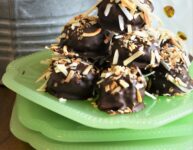 Peanut Butter, Chocolate & Coconut Truffles
combining the classic flavors of chocolate & peanut butter with coconut goes so well together in this creamy confection
Ingredients
1

cup

creamy peanut butter

1/4

cup

coconut oil, the consistency is like shortening, you want that

1/4

cup

light brown sugar

1 1/4

cups

powdered sugar

1

tsp

vanilla

1 1/4

cups

toasted coconut

11.5

ounces

dark chocolate chips

2

tbsp

coconut oil
Instructions
Place the peanut butter, 1/4 cup coconut oil, brown sugar, powdered sugar and vanilla in a bowl of a mixer and beat on low, increasing to medium until the mixture comes together and comes away from the sides of the bowl, you want to make sure everything is mixed together well and soft

Roll the mixture into 36 balls, about 2 inches in diameter ( I used a mini cookie scoop) place each one on parchment or waxed paper lined sheet pan.

roll each ball in toasted coconut and with both hands roll the coconut into the truffle ball to make sure the coconut adheres to it, save the unused coconut as garnish later

Place the sheet pan of truffles into the freezer to cool for 2 hours or overnight

Melt the chocolate chips and 2 tbsp. coconut oil in a double boiler, take off heat and dip each truffle into the chocolate and place on a parchment lined sheet pan, I used mini tongs and a spoon to make sure each truffle was encased in chocolate

Garnish the top of each truffle with toasted coconut as you place each one down on the sheet pan while the chocolate is still soft, any leftover coconut, go back and sprinkle the rest on top of the truffles

Once all the truffles have been dipped in the chocolate, place in the refrigerator for 1/2 an hour until set and serve or put into a covered container and keep in the fridge until ready to eat; will stay fresh for up to a week in the fridge.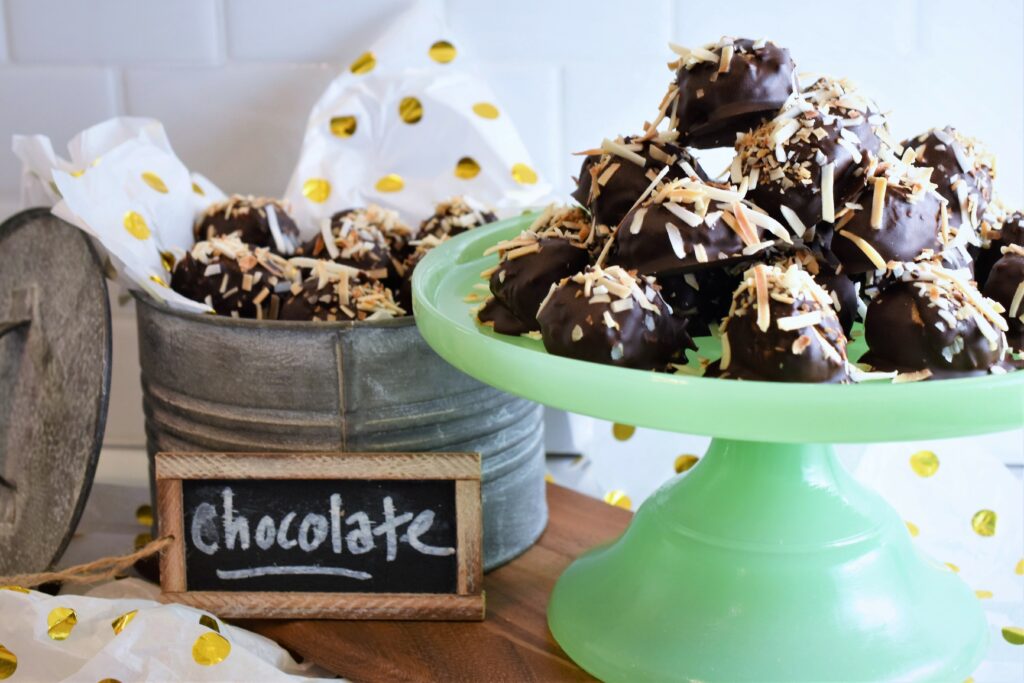 YUM, over at Tasty they have 17 Super Delicious Homemade Chocolate Truffles for that serious sweet tooth I'm sure