You'll be amazed by this fresh and luscious vegan peaches and cream pudding. Not only is this chilled custard satisfying but it's also vegan and refreshing on a hot summer day.  For one thing peaches are in season now and there is nothing better than fresh picked from my own miniature peach tree. My peachy dessert recipe is a new way to incorporate fresh fruit into a comforting dessert. Significantly family friendly and perfect for those kids that have egg or dairy allergies.
Another key point since this isn't a fruit pie or cobbler there is no need to heat up the kitchen on a hot day in your oven. So making this peach pudding on the stove top only takes a few minutes to cook.   Since making this recipe is quick, keep it that way when serving it by using some store bought crumbled cookies and whipped topping. Who doesn't like cookies crumbled on their peaches and cream pudding? Come on now dig in and enjoy the taste of summer.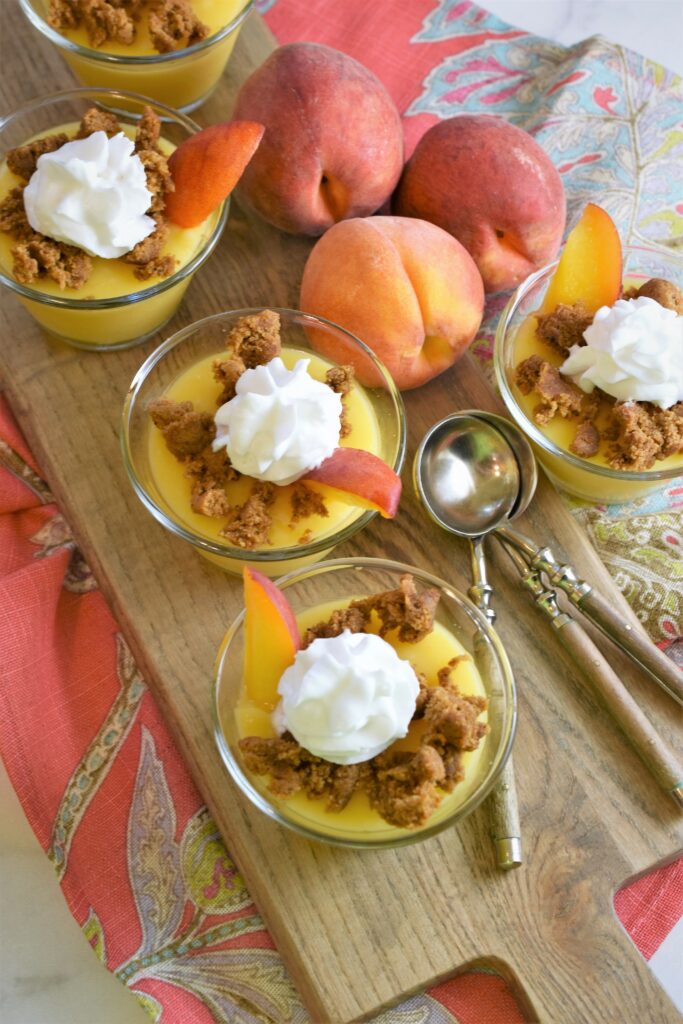 Not that this was my intention but this tasty pudding is low-fat and almost guilt free. Because eggs, cream and butter was not needed in this recipe unlike so many other pudding or custard recipes out there.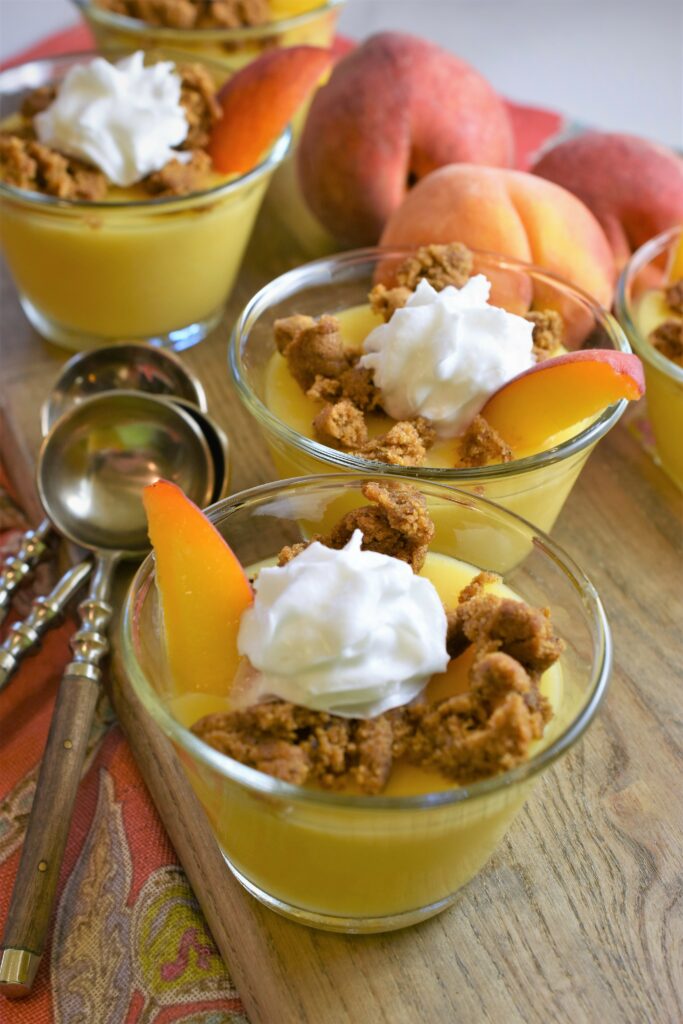 Here are some more impressive desserts besides this Vegan Peaches and Cream Pudding
Enjoy some of my other vegan dessert recipes below: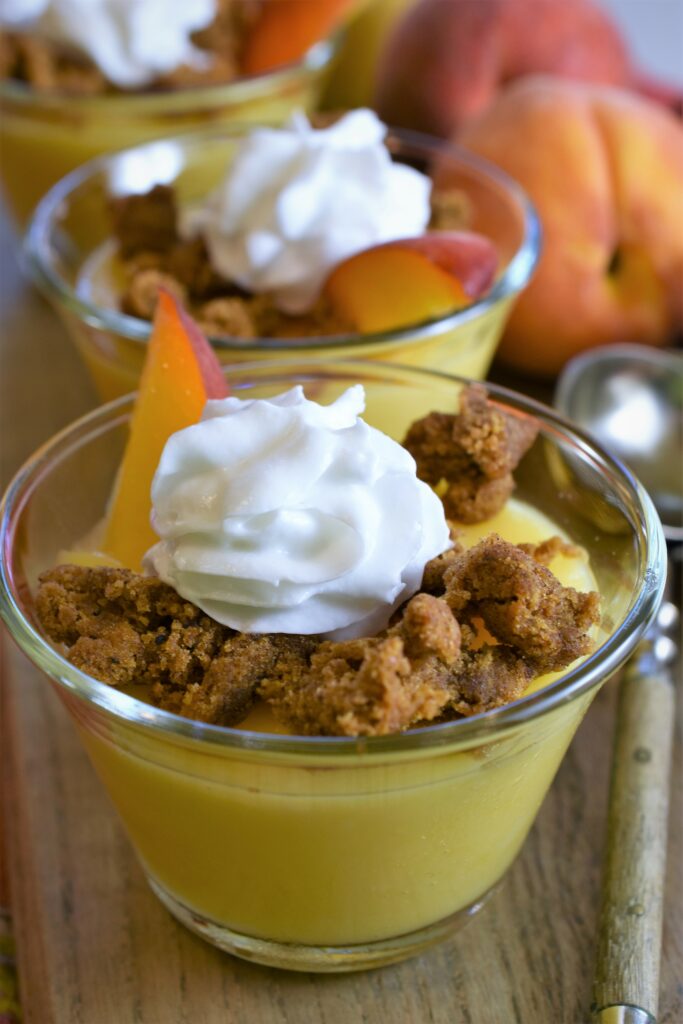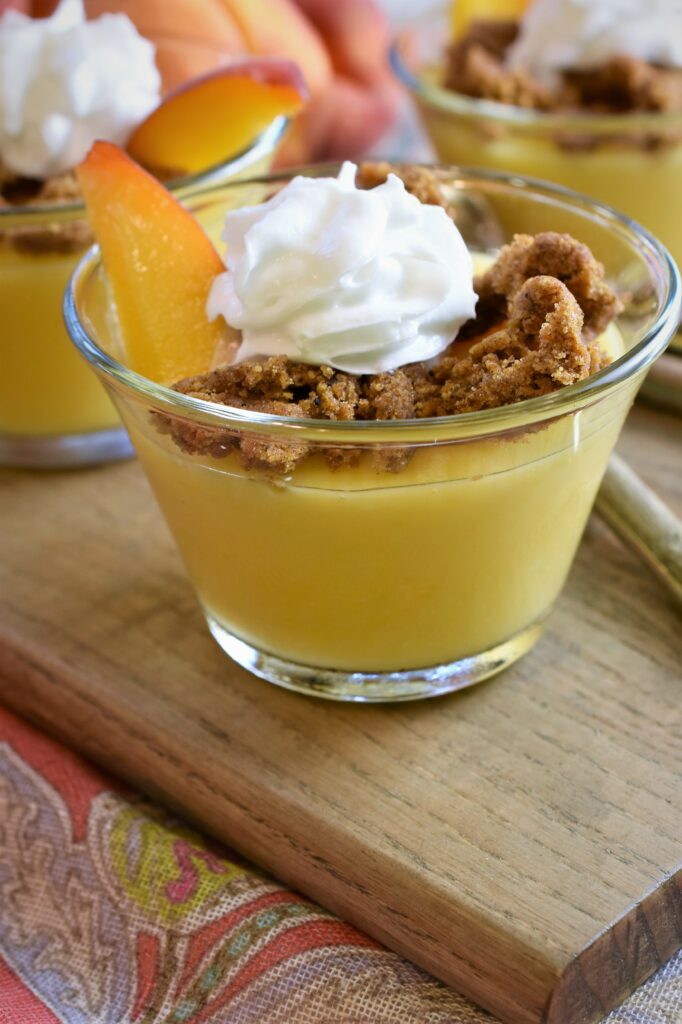 What you will need to make this peach pudding
peaches
sugar
salt
corn starch
plant based milk
vanilla extract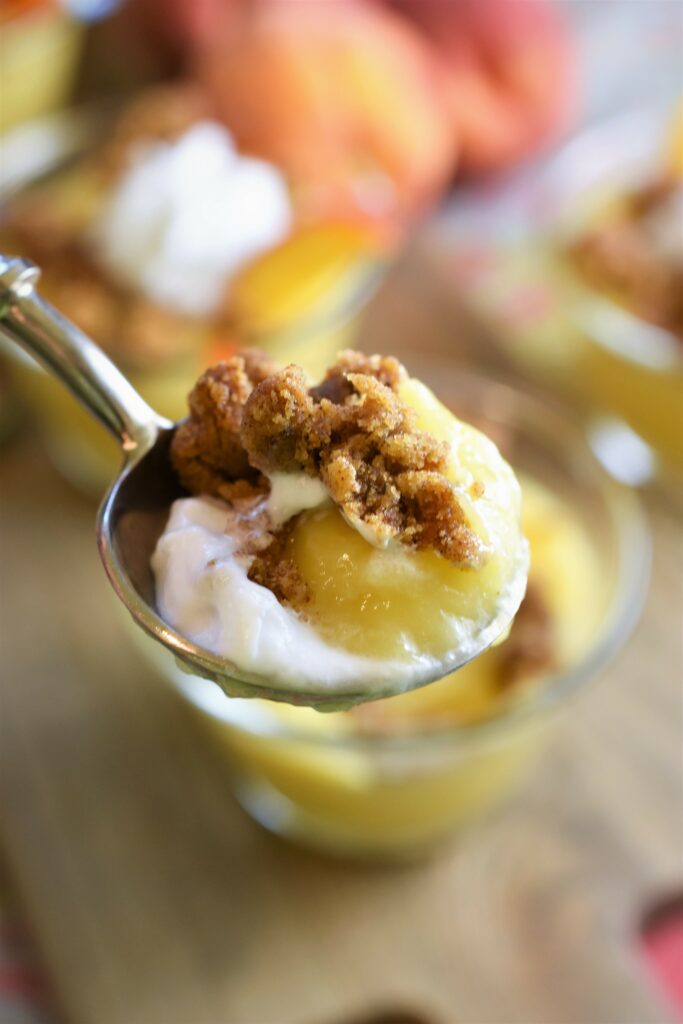 Vegan Peaches and Cream Pudding
This creamy vegan pudding has all the flavor of peaches and cream in this low-fat, almost guilt free dessert
Ingredients
2 1/2

cups

peaches, peeled and pitted

1/2

cup

sugar

1/4

tsp

kosher salt

1/4

cup

corn starch

2

cups

soy milk or other plant based milk

1

tsp

vanilla
Instructions
Puree the peaches in a blender or food processor until smooth and set aside

In a large saucepan over medium/high heat combine the sugar, salt, cornstarch and milk whisking consistently to prevent lumps until thickened, just as it starts to boil turn down heat to medium and cook for 4 to 5 minutes until really thick, take off heat

Whisk in the peach puree and vanilla until well combined

Divide among dessert cups, cover each one and chill until set, 2 to 3 hours

Makes 8, 1/2 cup servings

Serve with whipped topping of your choice, I added crumbled cookies on top of mine for that added flavor and texture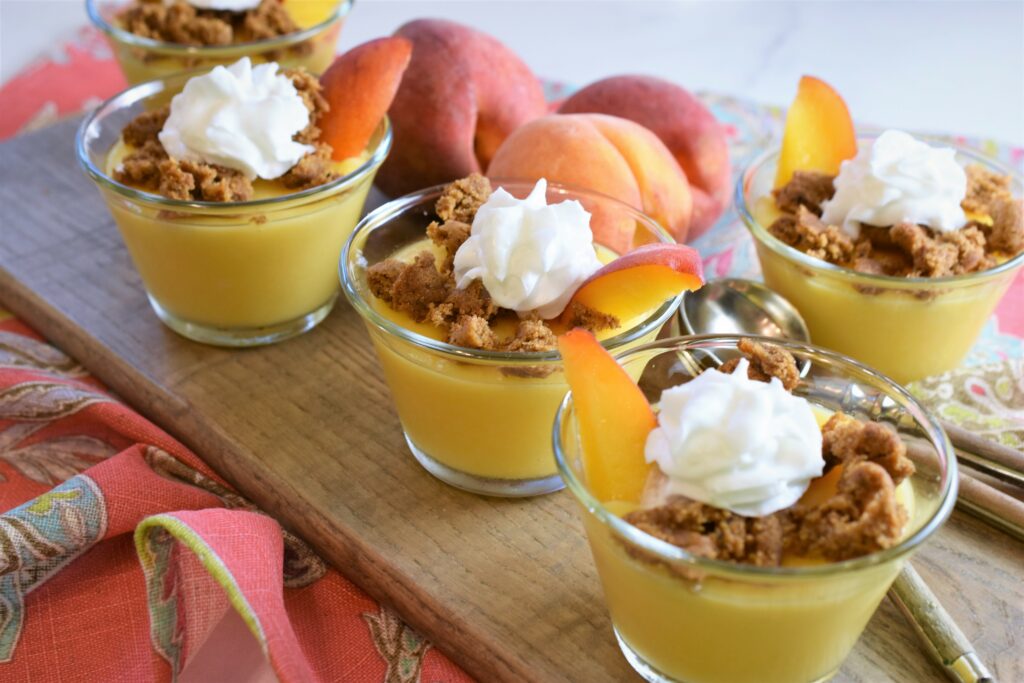 Did you know that the peach tree is native to Northwest China? I'm always learning more and more about food and and the peach is one of my favorite fruits.